Travelling south from the Brenner Pass, you enter a mountain-fringed landscape of green in summer and white in winter, with the highest mountain peak soaring 3,510 metres skywards. Walking trails run through the Valle Isarco, while in winter it is the ski pistes that tempt visitors. The side valleys wind between the peaks, while in the valley apple orchards, chestnut groves and vineyards alternate. The cities of Bressanone/Brixen, Chiusa/Klausen and Vipiteno/Sterzing are characterised by their medieval charm, making them striking witnesses of times gone by.
The valley of trails – the valley of valleys

Above the city of Vipiteno/Sterzing, famous for the Fugger banking dynasty, the side valleys of Ratschings, Ridnaun, Jaufen and Pfitsch carve through the mountains, with Colle Isarco marking the mouth of the Pflersch Valley. To the south is the discreet Mauls Valley, from the head of which access on foot is possible to the holiday region surrounding the Rio Pusteria ski area; the Luson Valley branches off by the episcopal seat of Bressanone/Brixen and then, south of the Valle Isarco, four valleys run directly into the heart of the stunning
Dolomites
and the Puez-Geisler and Schlern Rosengarten nature parks: the Villnöss Valley at Chiusa/Klausen, then the Gröden Valley and Tierser Valley, and finally the Eggen Valley at Bozen/Bolzano. The many trails of the Valle Isarco cross hills, mountains and lowlands: 33 circular tours, 10 winter walks away from the ski pistes and 3 adventure trails are ideal for discovering landscape, mountains and nature in their purest form. The traditional fare of the Valle Isarco can be found at some 37 Alpine huts or, in autumn, in the traditional activity of törggelen, tasting the new wine.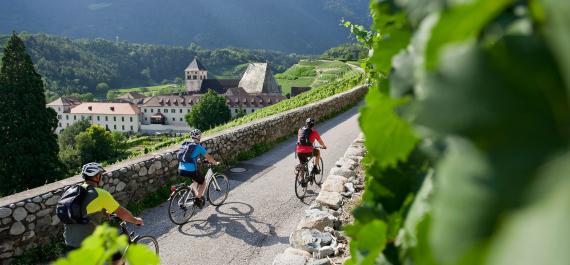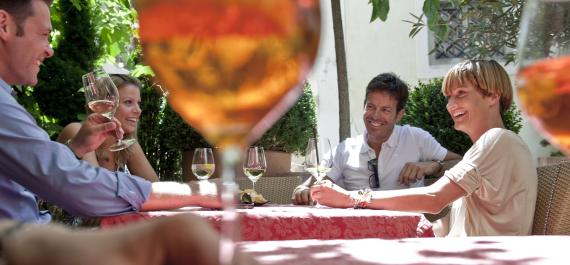 Alpine huts and high culture

Peaceful green spruce and pine forests dot Europe's highest mountain pasture, the Villanderer Alm, while entertainment is guaranteed on the Alpentrail and at the church festival on the Rodenecker Alm!
Culture
is also easy to find in the Valle Isarco: Neustift Abbey is the largest monastery in Tyrol, Bressanone/Brixen cathedral is the city's symbol, while Wolfsthurn and Trostburg castles are typical of the many such edifices to be found throughout South Tyrol.
Sometimes narrow, sometimes wide, the Valle Isarco offers both cultivated landscapes and towering peaks. For
walking
, with the
family
or alone, for
mountain biking or leisure cycling
, skiing or
winter walks
: the Valle Isarco is a valley made for holidays!