The lovely Waalwege – the ancient irrigation channels that are an absolute highlight for families in the Val Venosta – are often accessible with pushchairs and allow kids to explore water and nature with all their senses. There are numerous family walks possible in summer with refreshments and places to stop and rest in the beautiful natural landscape, while the Etschtal Valley
cycle way
lets children pedal away along short stretches, practically a must in the Val Venosta, a giant paradise for cyclists! There are several themed trails around Prato allo Stelvio to discover, while the surrounding
national park
offers the chance to experience llama trekking. Thrill-seekers aged 6 and above can spend an action-packed day on the "Litzer Waldele"
high ropes course
, an undemanding way to let off steam. The pool at
Prato
and the
Aquaforum
at Laces offer fun for all the family – with many other adventures to ensure peace and quiet for parents.
In winter the ski areas of
Watles
and
Trafoi
are particularly family-friendly, while tobogganing together on the natural run at Watles or in the
Sulden
ski area is not to be missed. Ice-skating in the great outdoors is possible on the Reschen Lake and the natural ice rink on the Haider Lake. Gentle winter walks for the entire family are also possible through the snow-covered landscapes of the Val Venosta.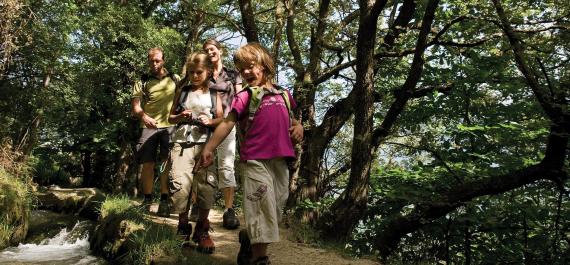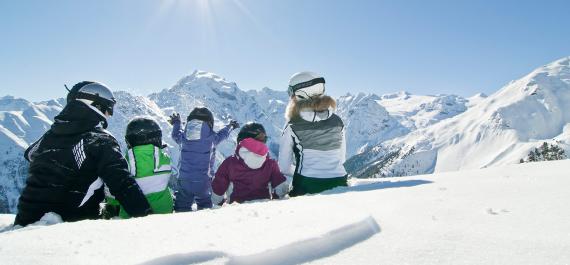 Special excursions for children and adults in the Val Venosta
the aquaprad National Park visitor centre on the Stilfserjoch Pass offers twelve aquariums and excursions into the natural underwater habitats as well as to the Prader Sand river delta
South Tyrol knights' tournament in Sluderno with performances of the legend of King Arthur, camel and horse riding and a knights' tournament for children
riding excursions around the Reschen Lake