The Dolomites are a paradise for every four-legged friend. That's because furry noses love being around high mountains and wide valleys. High up amidst the pale peaks of the Dolomites or in the cornfields down in the valley. There are lots of suitable walking paths in the Dolomites for both active or more easygoing dogs. To the lake at Braies, on the Alpe di Siusi plateau, in the wilds of Val d'Ega, through woodland, over rocks or meadows. A sheer world of adventure!
Groomed winter walks for people and dogs
Nature parks

as a true highlight

Trails for all levels of fitness, ranging from simple to demanding

Cable cars let animals and humans reach the heights with ease




On holiday in South Tyrol with your dog

Anywhere in South Tyrol makes the perfect holiday destination for bringing your furry friends on holiday with you. High, cool mountains perfect for going on a refreshing summer excursion. Thick, glittering blankets of snow in winter for frolicking about and barking joyfully in. Green, verdant orchards, hilly vineyards or extensive fields, for sniffing around in and falling in love with! In South Tyrol, you'll find all that doggy hearts could desire. Lakes for swimming in! Streams for drinking from. Mountain pastures and woodland offering walks that you'll never want to end. And, of course, lots and lots of hiking paths. SouthTyrol is a veritable land of plenty for pets!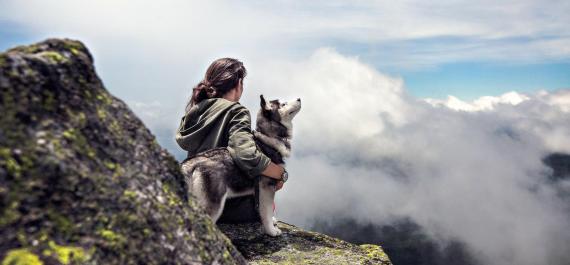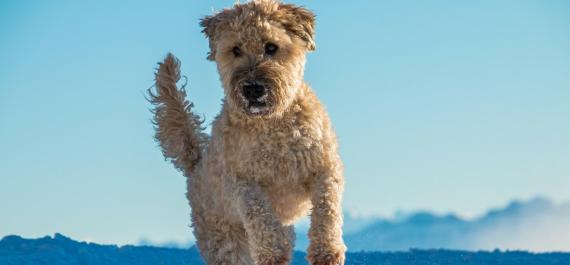 The rules:

Anyone wishing to treat their furry friend to the holiday of a lifetime is welcome in South Tyrol! The following guidelines must be observed, however:
Every pet travelling needs a valid EU pet passport – available from vets.

Pets have to be clearly identifiable e.g. with a microchip or tattoo.

Pets must have received the rabies vaccine between a minimum of 21 days and maximum of 1 year previously.

Since 2009, it has been law to keep dogs on a lead in Italy;

as well as their owners always having a muzzle at hand.

Dog owners are required to clean up dog mess after their dogs.

This is the link to the South Tyrol Vets' Association